Your Meeker's Web Store is getting a new look! Soon, you will be able to log on to the Web Store from any mobile device and make a payment. There is no need to download an app, just visit the Web Store through the internet browser on your mobile device. It's that easy.
In addition to the mobile-friendly update, you will enjoy the following features:
-Quick, two-step checkout process
-Convenient login window
-User-friendly design
Keep an eye out for more updates about the Web Store. We are excited to help you save more time!
---
Meet Dr. Pilch our Superintendent!
You are invited for Coffee and Treats
Monday, May 8th
Between 8:00-10:00
In the Meeker Library
Come anytime between these two hours
Blue Star on Little Hands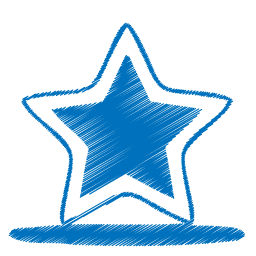 Have you noticed this on your child's hand?
The Meeker office is going paperless with students who are tardy. If your student comes home with a blue star stamped on the back of their hand, then they were tardy to class. If you have questions, please call the office at 348-2000.
---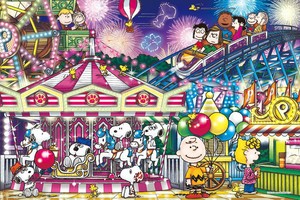 Meeker is getting ready for our annual Family Carnival,
and we are in need of volunteers.
Looking for: 10 or more volunteers
Opportunities: Set up, serve dinner, assist with games, and take down the event.
When: Friday, May 12th from 4:00-6:30.
(Carnival time is 4:30-6:00)
Contact: Joan Reed at 348-2004
---
MEEKER ELEMENTARY SCHOOL IS EXCITED TO SHARE WITH YOU A NEW APP FOR YOUR CELL PHONE!
We are excited to offer a free app to our community. Stay connected to school event calendars, receive important announcements, and access general information. For busy parents and community members, this is one more communication tool to help you stay on the move and informed anywhere, anytime. Best of all, it is FREE! Please see the attached flyer for instructions on how to download the app.
---
Educator Who Makes a Difference: Cassie Gonzales
---
School Based Mentoring Recruitment
T
he School-Based Mentoring Program is a joint venture between Partners Mentoring Youth at Madison, Meeker and Brentwood schools. We are currently recruiting volunteers for the 2016-2017 school year to provide one-to-one mentoring services in these schools to students who are facing significant challenges in their social, academic, and/or personal lives. Volunteers (School-Based Mentors) spend a minimum of 1 hour each week with a student (Junior Partner) and commit for at least one academic year. Matches are based on the needs of the youth, as well as on schedules, personalities, and interests of both the Junior Partners and School Based Mentor. Partnerships decide how they spend their time together; activities could include eating lunch together, playing games, shooting hoops, or just hanging out. Partners also has community mentoring opportunities available at this time. Please contact Vanessa Polansky at vanessap@partnersmentoringyouth.org or 970-484-7123 to learn more. Mentors are required to pass a thorough screening process.
---
As we enter the cold weather season, please be reminded that any school closures will first be posted here and on the District 6 Facebook page at www.facebook.com/greeleyevansschools. If you do not see a closure message in those two locations, then school is open as usual. We do not contact local and Denver media until after we post the message in those locations, as well as send a call out to all parents via School Messenger. This is your first and best source of information for any emergency closures. It is very rare in Greeley and Evans that we have to close school because our district is contained to the urban area and our buses can usually run even in bad weather. So please make sure your children are dressed for the cold and snow. Thank you for helping us keep your children safe!
Recordatorio de mal clima:
Mientras llega la temporada de mal tiempo, por favor acuérdense que cualquier cierre escolar será publicado aquí primero y en la página de Facebook del Distrito 6 en www.facebook.com/greeleyevansschools. Si no encuentra un mensaje de cierre en estos dos lugares, entonces la escuela está abierta con su horario normal. No nos comunicamos con los medios locales ni de Denver hasta después de haber publicado el mensaje en estas páginas, y también habría una llamada a los padres de parte del sistema School Messenger. Este es su mejor y primer recurso para infamación por cualquier cierre de emergencia. Es muy raro en Greeley y Evans que tengamos que cerrar las escuelas ya que nuestro distrito se encuentra en un área urbana y nuestros camiones usualmente pueden andar aun en mal tiempo. Por lo tanto, por favor asegúrense que sus hijos estén vestidos apropiadamente para el frio y la nieve. ¡Gracias por ayudarnos a mantener a sus hijos seguros
---
District 6-Weather Related Inside/Outside Temperature Guidelines
Weather and temperature changes in Colorado can often be very difficult to predict. It can be very cold in the morning when your child leaves from school, but often by lunch time, the temperature will have completely changed. The higher elevation, clear skies and wind can quickly effect our perception of how warm or cold it might feel outside.
In the event of inclement weather, such as temperature below 15 degrees Fahrenheit, heavy snow, sleet, etc., children will come inside upon arrival at school and/or stay inside at lunch-recess.
When the temperature reading is 15 degrees (with wind chill), or above, the school will consider if it is appropriate for the children to play outside for recess.
---
New for the 2016-2017 school year, the Nutrition Services Department will no longer be distributing/providing paper copies of the menu. Our departmental theme for the coming year is to 'embrace technology'! Implementing paperless menus aligns with this focus. We began notifying our customers (students, parents, guardians, etc.) when this decision was made in April.
• Menus are available online. On the District 6 homepage these is a quick link on the top, left for Menus. Clicking on this link will take customers to Nutrislice (our online menu platform). Or you can click here.
• Menus can be printed very easily directly from the Nutrislice website.
• FREE menu app is available for smart phones. Search for Nutrislice to download.
• This information will be shared via social media to our customers—D6 Nutrition Facebook, etc.)
• Every school will receive business size cards advertising our transition to paperless menus (plus instructions for accessing menus online or via the Nutrislice app). These cards can be distributed to students, parents, guardians, etc. who have questions about the lack of paper menus.
Please direct any additional questions, concerns or suggestions to Jeremy West or Kara Sample at ksample@greeleyschools.org – 970-348-6607.
---
---
Did you know you can ride the Greeley-Evans (GET) bus FREE with your 2014-2015 School ID all summer?
WHO: Kids ages 18 & under
WHEN: May 20 - August 31
HOW:With your 2014-2015 school ID
WHERE: Everywhere!
For More information:
---
Meeker Elementary - Putting Students First!