BIG BAND BOOGIE BALL
We are heading "Back to the Castle" for the Big Band Boogie Ball on Saturday, Febrary 13th from 7:30pm - 11:00pm in Baggot Gymnasium at Greeley Central High School. Please enter through the West entrance.
Music will be provided by:
GCHS Jazz Ensemble I & II

Brentwood Middle School Jazz Band

Chappelow Middle School Jazz Band

Kream of the Krop Big Swing Band

GCHS Waltz Orchestra
Tickets are available from any GCHS Musician, the Music Depot, or at the door.
TICKET OUTLETS:

GCHS Music Department - (970) 348-5085

Music Depot - 2318 W. 17th Street (970) 352-3380

Adults - $15

Students/Seniors (55+) - $10
The Boogie Ball Silent Auction will be held from 6:00pm - 10:00pm. A Boogie Ball ticket is NOT required to view and bid on silent auction items.
Auction items include a variety of goods and services provided by Greeley merchants and GCHS families. All proceeds to benefit the GCHS Music Department.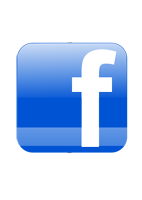 Check the Big Band Boogie Ball Facebook page by clicking the icon to the right.