Return to Headlines
Sports Registration Information & Eligibility
SPORTS REGISTRATION
Before we start the school year, here are a couple of notes of interest for ALL athletes:
ELIGIBILITY
Each year you must complete a NEW sports registration prior to the first practice FOR EACH SPORT (see "Registration Link" below);

At the beginning of each school year (August) we look at your Semester 2 grades from the previous school year.

If you did NOT pass 5 classes (each class at 0.5 credits) then you are NOT ELIGIBLE TO COMPETE until the re-gain date in October. You can still practice but you won't be on the release list for games and you won't be allowed to suit up.
If you DID pas 5 classes (each class at 0.5 credits) then you ARE ELIGIBLE TO COMPETE.
INCOMING FRESHMEN: Please note that as an incoming freshman, you start off with a clean slate. This means that ALL freshmen are eligible to participate in regards to grades you may have had in middle school.;

You must take and pass 5 classes (each class at 0.5 credits) and cannot fail more than one class the semester before and during the season of the sport for which you are participating. Eligibility is pulled every Thursday afternoon for the following week and you have until Monday at 3:00pm to show that you are eligible;

Current up-to-date physicals are necessary PRIOR to competing in a practice or contest;
ALL students MUST have insurance;
Failure to complete these steps will prohibit an athlete from trying out, participating, and competing for Greeley Central. Please do not wait until the last minute to complete your registration as there are deadlines imposed by CHSAA (Colorado High School Activities Association) and plenty of announcements for you to get this registration turned in early. Do not be the one that has to wait for a few days before you can practice just because you forgot to fill out the proper registration.
REGISTRATION LINK
Sports registration will be done ONLINE again this year.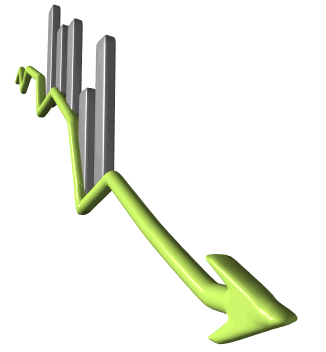 Click the link below for sports registration.
You can contact Greeley Central's Activities director, Sean Scribbick (sscribbick@greeleyschools.org), or Caren Haining (chaining@greeleyschools.org) in the Athletics/Activities office at 970-348-5004 with questions pertaining to spring sports.
Please follow the link below to go to the sports registration page directly:
https://greeleycentral-ar.rschooltoday.com/
Parents will need to follow the link above, login in to their account (or create a new account), and then register your student(s) for the sport your student wishes to participate. Make sure all of your contact information as well as your insurance information and physical are up to date and not expired. If your student registered for a sport last school year, just login to the rSchool site (see link above) and register your student for the next sport.
Physical forms can be found by clicking here or from our Athletics page under the Sports Registration & Supplemental Files section or you can pick up a paper copy in the Main Office.
PLEASE NOTE that we suggest that you DO NOT USE YOUR CELL PHONE to register and we also suggest you use Google Chrome as your browser for registering your student. We have noticed that using Internet Explorer or Microsoft Edge as the browser will sometimes not allow you to continue past the login screen.