---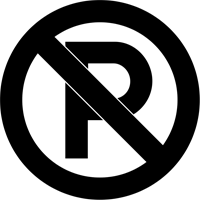 PARKING ISSUES
Please be aware of where you are parking in each of the parking lots. There have been instances where emergency vehicles have needed to access the school and cars have been illegally parked in the lots, making it impossible for these vehicles to get where they need to be.
We realize that with the larger student population this year it is tougher to find available parking spaces. Please remember that in order to keep the flow of traffic through the parking lots, everyone needs to adhere to all parking signs and lines.
With the increased number of illegally parked vehicles this year, from this point on (April 5th, 2019), our School Resource Officers from the Greeley Police Department will be issuing tickets for those cars parked illegally.